Guard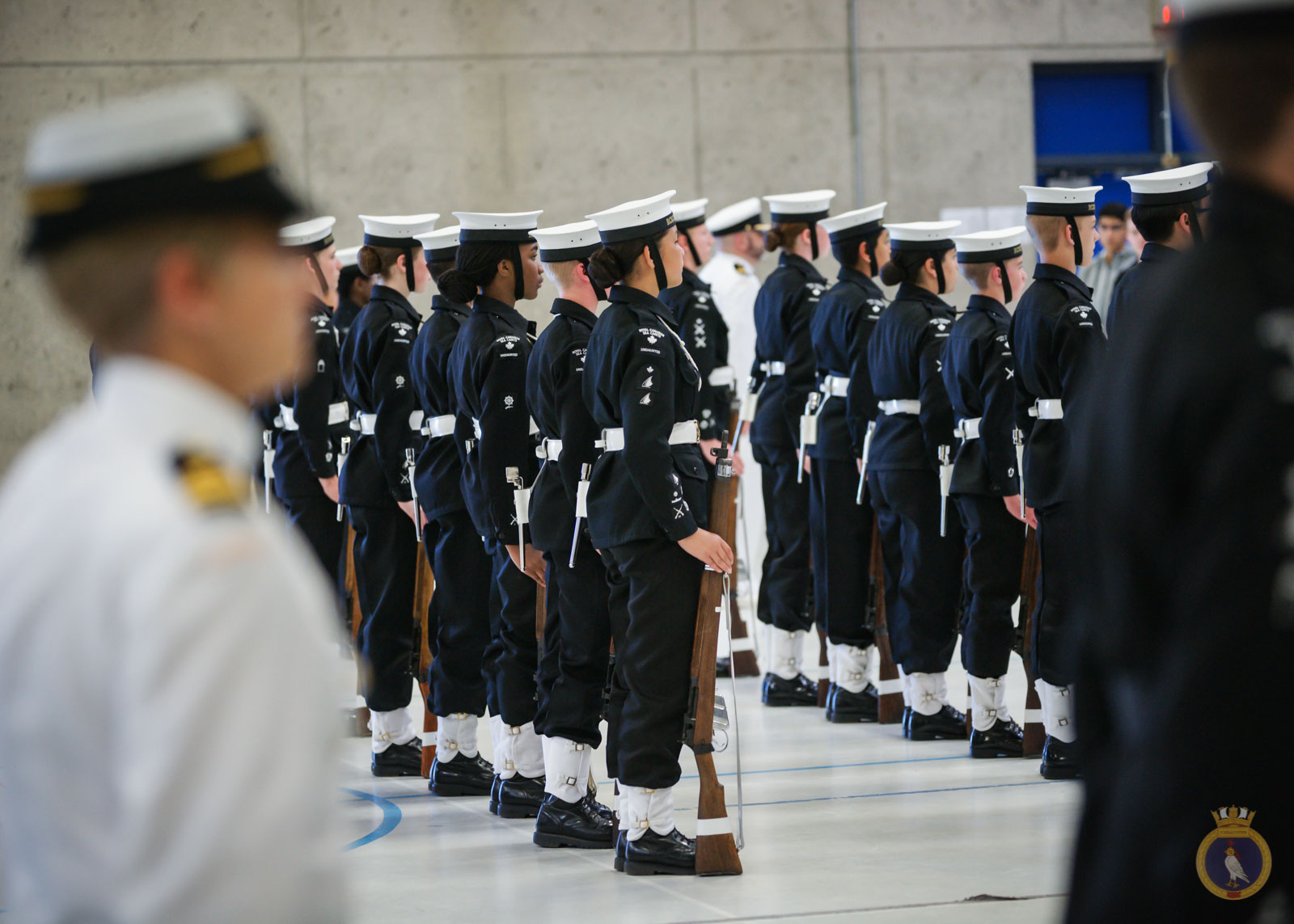 In keeping with naval tradition, RCSCC Undaunted parades a ceremonial Guard division on Tuesday evenings. The Guard symbolizes a division aboard ship tasked with the protection of the ship and their shipmates. The Guard carries vintage Lee Enfield rifles modified to be inoperable and the rifle drill they do is for ceremonial purposes.
As a Guard member, cadets are expected to be at the top of the Corps in their dress, deportment and teamwork to selected to be a member of the Guard. The Guard attends additional practices on Sunday mornings. Cadets wanting to join the Guard are invited to attend Sunday practices to learn the required drill and try out for the guard.
The Guard is regularly requested to provide a division to march in community parades as well as provide Cenotaph Guards for Remberance Day Ceremonies and Battle of Atlantic events.