Marksmanship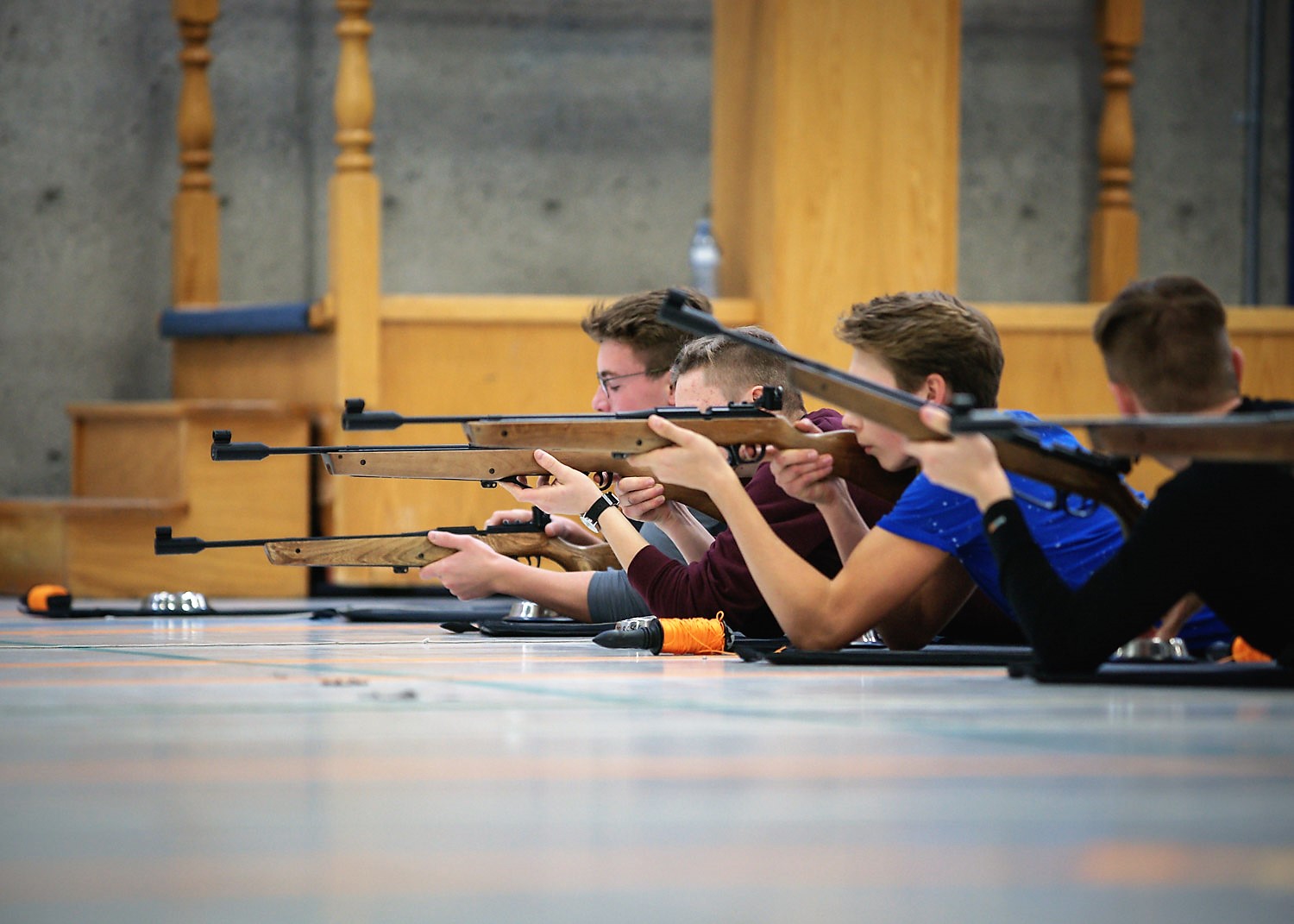 Our cadets have the opportunity to receive training in the correct handling and firing of the Daisy 853C air rifle. This rifle is used in the cadet system nationwide to provide safe and standardized training. Basic safety and handling skills are learned in class. We offer optional Sunday training on the range to practice shooting.
We also have the opportunity to take our top shooters and shoot competitively on a Provincial and National level. Cadets can also do additional training at Cadet Summer Training Centres.
RCSCC Undaunted has a long history of successful marksmanship teams placing well at both the Provincial and National levels with the most recent being 1st place in Alberta in 2019!!