Policies
HMCS TECUMSEH Policy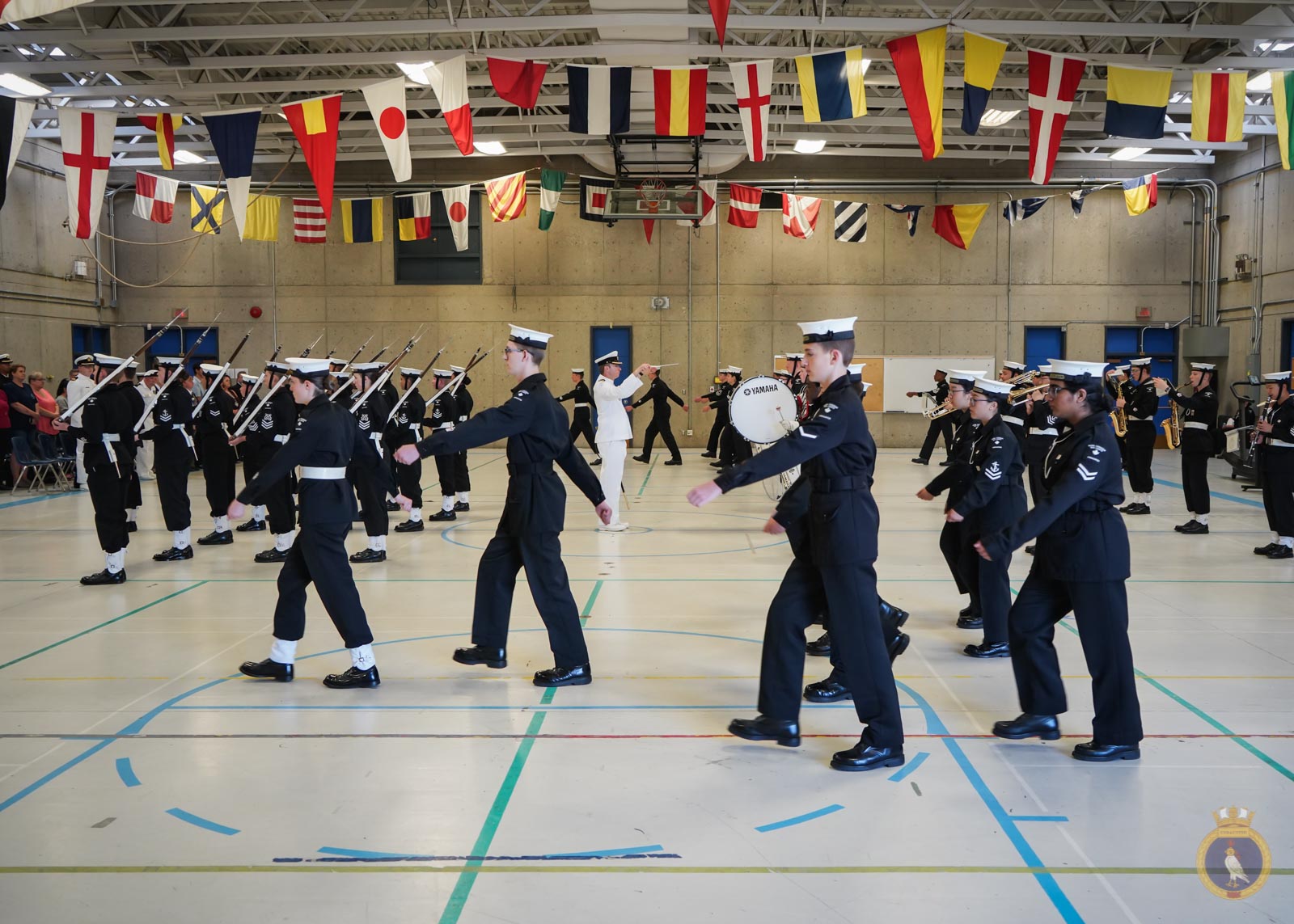 Please be advised that when you enter the HMCS TECUMSEH base, you are on a Defence Establishment and subject to all orders, notices and regulations of being on a Defence Establishment. This applies to all persons including civilian, navy league and military. Everyone is required to comply with all orders, notices and regulations on base as per Defence Controlled Access Area Regulation and obey directions of an Officer or other person who is designated as a security guard under this act.
Access to the HMCS TECUMSEH Ship, main building, is now restricted to the main front entrance only as per order from the Commanding Officer of HMCS TECUMSEH. Part of this access procedure requires that any person entering the building as a guest must be properly identified and signed in and out. Unless otherwise authorized, parents are only allowed on the main parade deck for colours and sunset and then must depart the facility between these times.
We ask that you obey all signs on base including No Parking areas and not parking in Reserved Parking Stalls as indicated by a sign. The safety and security of the cadets and your safety and security are important and we ask your understanding and cooperation.
HMCS TECUMSEH Security Procedures for RCSCC UNDAUNTED
By Order of Department of National Defence, via CO HMCS TECUMSEH. Access in and out of HMCS TECUMSEH Main Building is controlled at all times. Access to the parade deck and the gangway is by the main entrance (brow) only, controlled by the Officer Of the Day when doors to the parade deck or gangway are unlocked.
Doors to the parade deck:
Will be opened to allow cadets and parents access for colours.
Will be closed and locked when parents leave after colours, when cadets are in classes.
Will be opened to allow parents access for sunset.
Will be closed and locked when cadets and parents leave after sunset.
When an Officer of the Day is not at the brow, all doors to the parade deck and gangway will be locked. Persons who require access to the building during these secure times must contact the RCSCC UNDAUNTED Officer of the Day using the base phone at the brow and follow directions posted there. The Officer of the day will determine if access to HMCS TECUMSEH will be allowed.
COVID-19 UPDATE
In-Person Tuesday evening training is on hold until further notice. All training will be virtual.
Until further notice, only cadets, officers and screened volunteers are allowed to enter the HMCS TECUMSEH building while in-person training is happening.