Sailing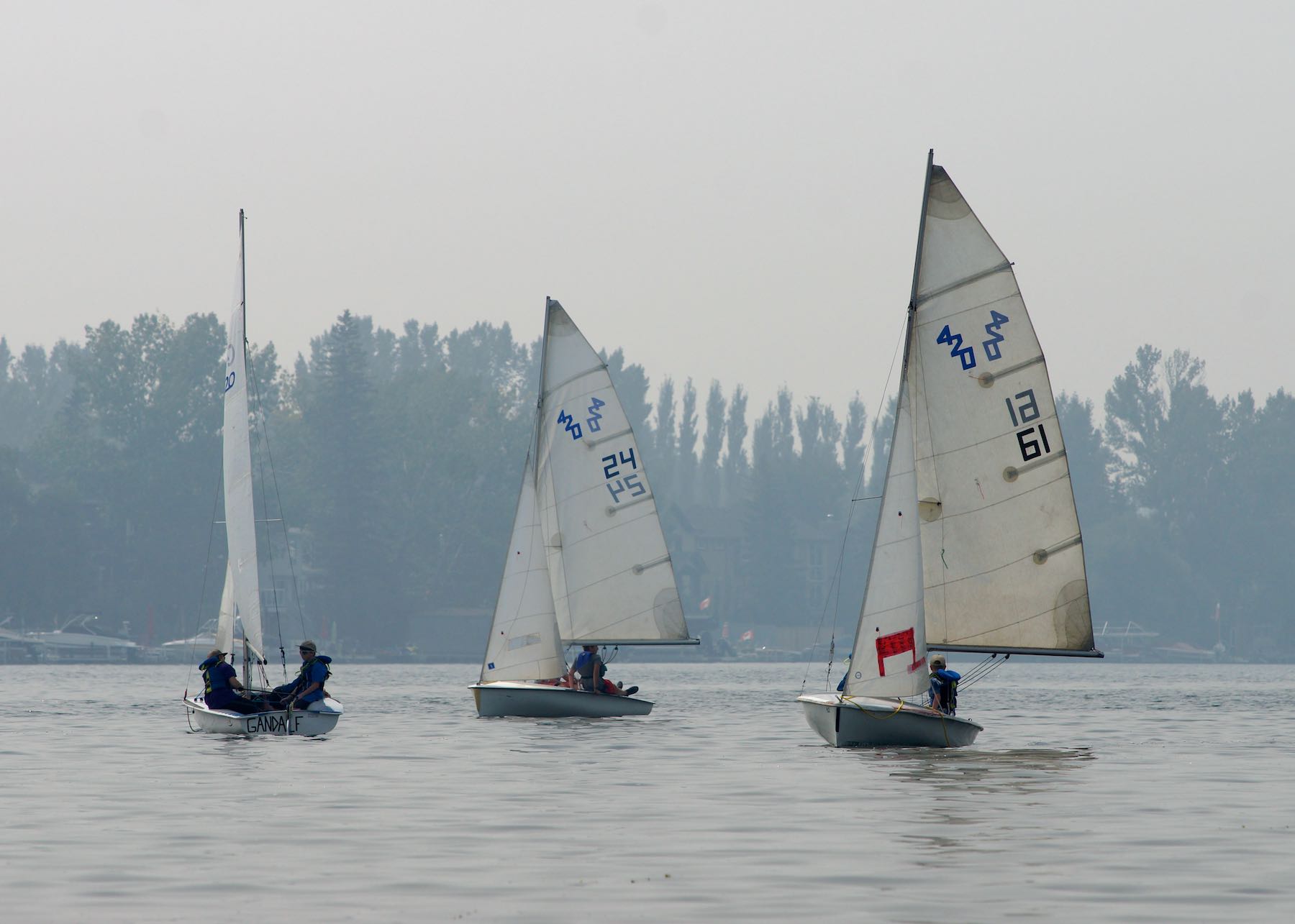 Sailing is naturally a big part of Sea Cadet training. We offer classroom instruction on the basics and then put that knowledge to use at our Cadet Sailing Centre at Chestermere Lake. We use several weekends in the spring and fall to build their sailing skills.
There is more opportunity to sail at the Cadet Summer Sailing Centres. Specialized courses are offered that follow the national 'CANsail Program' to achieve their civilian sailing certificates. Cadets can also achieve their Instructors levels and become staff at a CSTC or for use later in a civilian sailing centre or yacht club.
Top level sailors have the opportunity to compete at provincial and national levels. Some are also selected to attend 'Winter Sail' which is a concentrated week of high level instruction in Victoria, BC.
RCSCC UNDAUNTED has a strong sailing culture and has a proud history of national level sailors.