About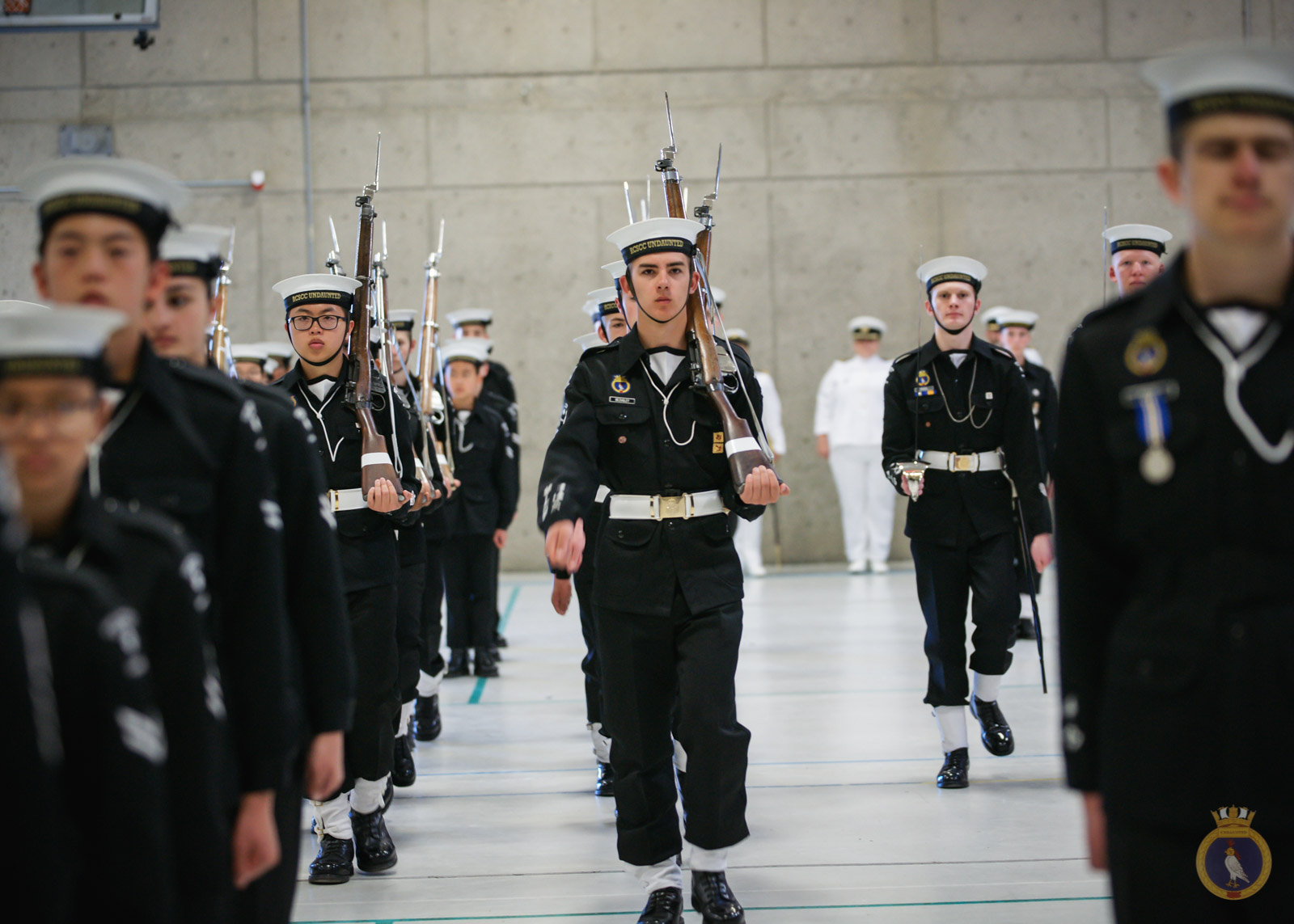 *COVID - 19 UPDATE*

Your staff at UNDAUNTED are working hard to develop a training plan that will maximize fun training in a COVID environment. If all goes well, in - person training will start in October at reduced capacity, hopfully at HMCS TECUMSEH. Virtual training may start sooner.
In person training will require strict adherence to safety protocols. Due to capacity limitations only cadets, officers, and screened volunteers on training duty will be allowed on board HMCS TECUMSEH.


RCSCC UNDAUNTED welcomes boys and girls ages 12 through 18 from all walks of life. There is only a nominal cost per year to participate. Mandatory training takes place on Tuesday evenings and one Sunday morning per month, plus a few weekend-long activities.
Boys and girls between 9 and 12 can join the Navy League cadets at the following link:
NLCC Captain Jackson
Citizenship, Leadership, Seamanship, Healthy Living and More
"The Cadet Program is really about preparing for life; about developing the skills, the qualities and the confidence that will allow these young people to prosper and contribute to the Canada of tomorrow."
- Art Eggleton, former Minister of National Defence.
Program Outcomes
Each year cadets live these aims by:
Tying & splicing ropes & lines to harness the power of mechanical advantage on land & sea
Performing acts of service to and for Calgarians
Learning & living the traditions of the Royal Canadian Navy
Challenging themselves to try, learn from failure, and try again
Cadets build these skills year over year:
Year I — Learning the Basics
Year II — Honing Skills
Year III — Practising Leadership
Year IV+ — Instructing & Leading Programming
Additional Training Opportunities
The Program Outcomes of Sea Cadets are expanded on through UNDAUNTED's many additional & optional opportunities. Members of UNDAUNTED can participate in specialty training in:
Band
Biathlon
Deployments
Guard
Marksmanship
Model Club
Precision Drill Team
Sailing
The Duke of Edinburgh's Award