About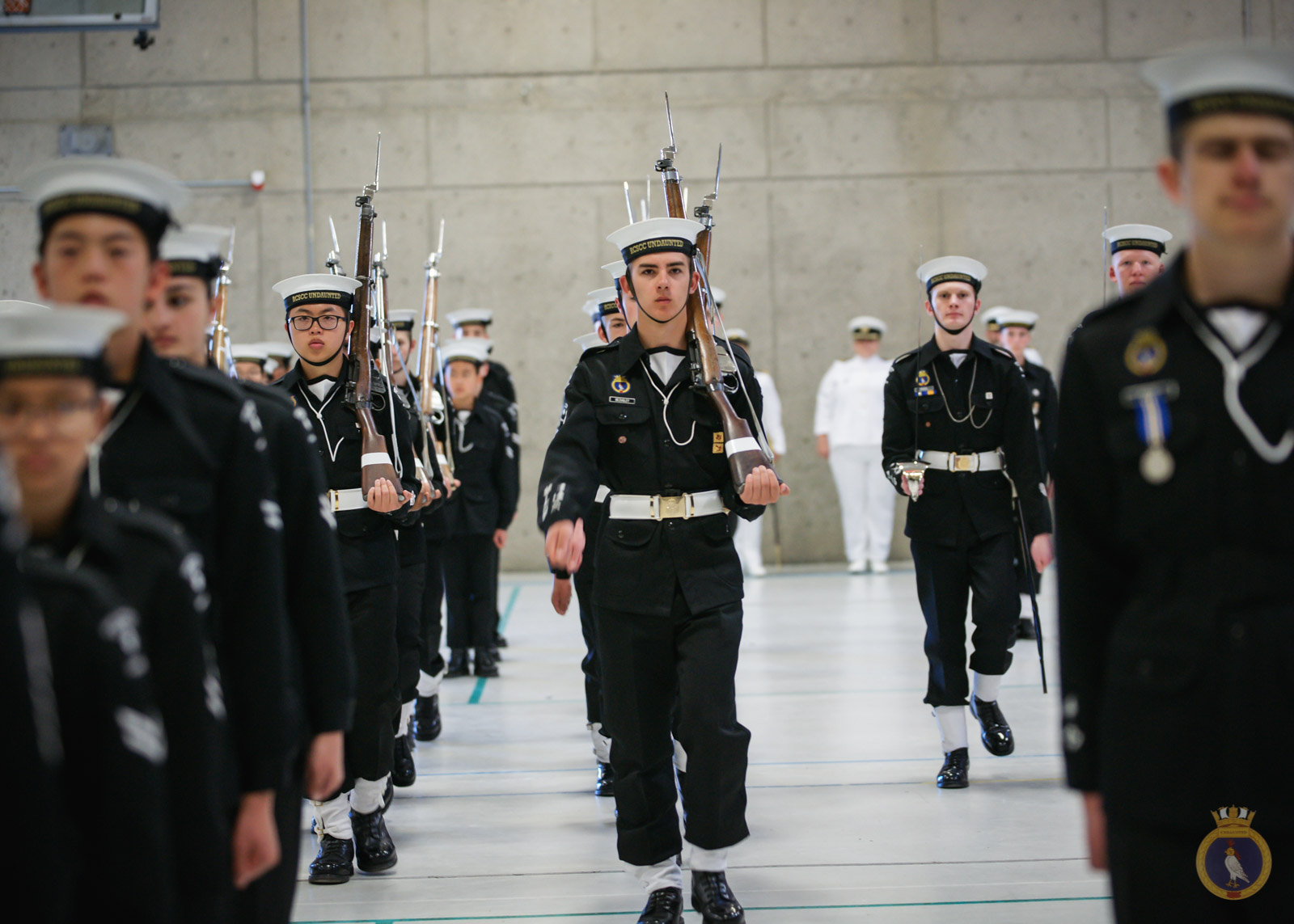 RCSCC UNDAUNTED welcomes everyone ages 12 through 18 from all walks of life. There is only a nominal cost per year to participate. Training takes place on Tuesday evenings and one Sunday morning per month, plus a few weekend-long activities such as Sailing or Nautical Weekends.
Individuals between 9 and 12 can join the Navy League cadets at the following link:
NLCC Captain Jackson
Citizenship, Leadership, Seamanship, Healthy Living and More
"The Cadet Program is really about preparing for life; about developing the skills, the qualities and the confidence that will allow these young people to prosper and contribute to the Canada of tomorrow."
- Art Eggleton, former Minister of National Defence.
Program Outcomes
Each year cadets live these aims by:
Tying & splicing ropes & lines to harness the power of mechanical advantage on land & sea
Performing acts of service to and for Calgarians
Learning & living the traditions of the Royal Canadian Navy
Challenging themselves to try, learn from failure, and try again
Cadets build these skills year over year:
Year I — Learning the Basics
Year II — Honing Skills
Year III — Practising Leadership
Year IV+ — Instructing & Leading Programming
Additional Training Opportunities
The Program Outcomes of Sea Cadets are expanded on through UNDAUNTED's many additional & optional opportunities. Members of UNDAUNTED can participate in specialty training in:
Band
Biathlon
Boatswain Club/Ship Simulator
Deployments
Guard
Marksmanship
Precision Drill Team
Sailing
The Duke of Edinburgh's Award