How to Join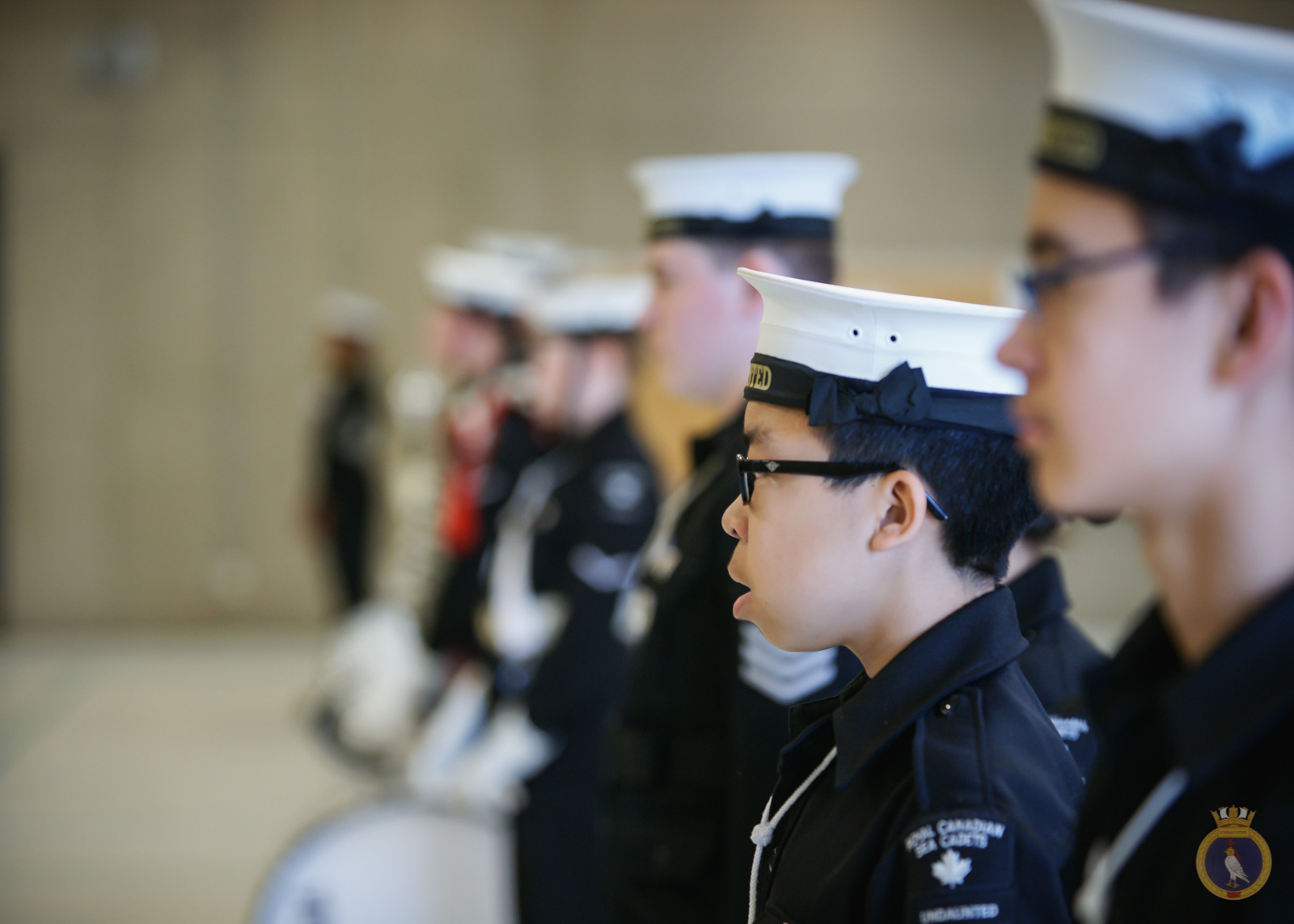 Registration is open to all youth aged 12 to 18.
Please note that it is not possible to register prior to the cadet's 12th birthday.
For youth ages 9-12, please visit the
Captain Jackson Website
Visit RCSCC UNDAUNTED on a Tuesday evening between 6:00 - 9:00 PM during September - November and January - March, with:
Identification (Birth certificate, Passport, or Permanent Resident Card)
Alberta Health Care Card
Completed Registration Forms
Medical information: allergies, medications, etc.
Registration for 2019-2020
New Cadets and parents are welcome to join us to view our opening parade, and stay for questions. If you like it you can sign up on the spot or take home forms and think about it.
Our New Cadet Registration Night will take place on Tuesday September 10, 2019. Find out more about UNDAUNTED and the Sea Cadet program.
Forms
Click the link to view and download each form.
Code of Conduct [PDF]
NLC Application [PDF]
Enrollment Form [PDF]
Cost
As a part of the national Cadet program, there is no cost to join or participate in any DND-sponsored activity, including among other things, regular parades, uniforms and summer training.
UNDAUNTED offers many activities beyond those provided by DND. To maintain the excellent program offered by RCSCC UNDAUNTED, parents and/or guardians are asked to join the Navy League of Canada (NLC) Calgary Branch in order to assist in its fundraising activities. Purchasing a NLC membership helps to ensure the costs to run our dynamic program are covered.
Membership is $100.00/cadet/year (to a family maximum $200.00 per year). These fees are used to directly support RCSCC UNDAUNTED's non-DND funded program costs.
We regret that we cannot accept payment by credit card. Fees are payable by cash or debit card. Cheques are not accepted.
Funding
UNDAUNTED is sponsored in part by the Department of National Defense (DND) through the national cadet program.
We are also sponsored by the Navy League of Canada Calgary Branch which provides funding (in whole or in part) for many additional events and activities not funded by DND.